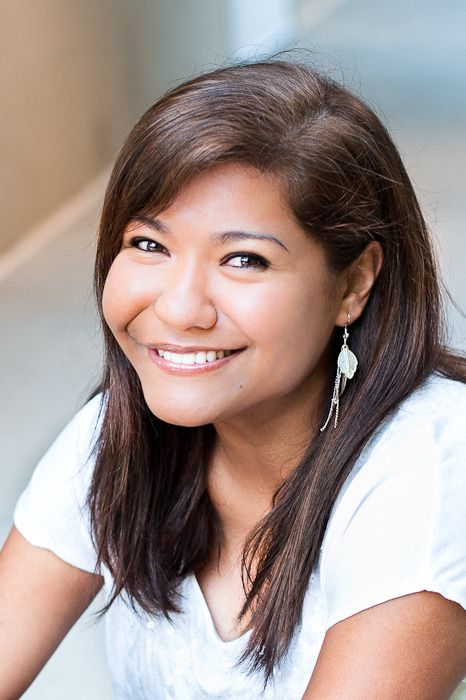 Andrea Gonzalez: Lead Dental Assistant
Andrea is originally from California. Her favorite part of living in North Carolina is experiencing the change of seasons. Andrea can often be found outdoors or shopping around town. Andrea also is an avid photographer. She opened up a side photography business, Andie Lane Photography, a few years ago and is very successful, her website is www.andielane.com and her work is fantastic. She spends many weekends doing photo shoots and is super creative. She could easily do full time photography but she loves working with kids at our office and does't want to leave. Andrea has been on our team for 10 years and counting. She has been at our practice so long she gets recognized all over the Cary area from kids who she has seen. She loves that! Andrea is also a native Spanish speaker and enjoys meeting and assisting our Spanish speaking patients.
Jeannette Melia: Dental Assistant II
A native of Cincinnati, moved to Cary 01/01/99 from Syracuse, NY (yes, she moved on New Year's Day). Jeannette joined Geeta Bhat, D.D.S after serving as a dental assistant with the UNC Chapel Hill Dental School pediatric dentistry program for eight years. Having a dentist for a father, the dental field is second nature to her. Jeannette worked for her father while still in high school and later with other Cincinnati area dental practices. Jeannette has been on our team for almost five years. Jeannette is Dr. Bhat operating room assistant. Most patient's never get to meet Jeannette because her work is behind the scenes making sure the operating room cases run smoothly. Her skills in the operating room are unmatched. Jeannette enjoys spending time with her family and friends and her interest in collector dolls has grown into a serious pastime. We're so glad that she wants to stay with us as much as we want her. The practice wouldn't be the same without her. She has now been with the practice for 6 years!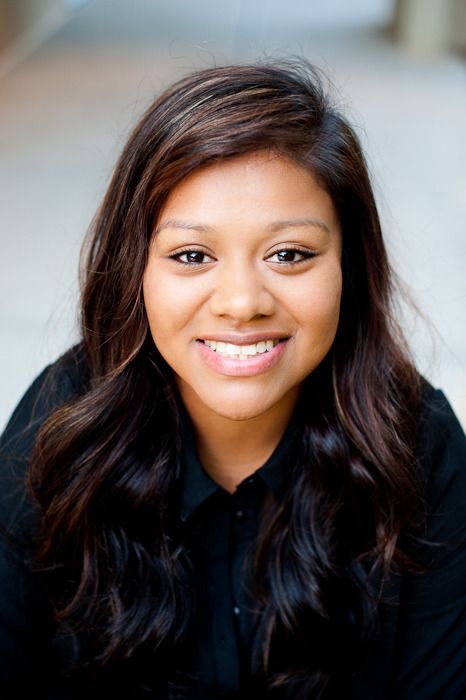 Eujenia Mateo
Born and raised in sunny California, Eujenia moved to North Carolina about three years ago and loves it!! Eujenia is delighted to greet out patients as they first enter the door. Eujenia and Andrea are cousins so working here is a family affair. She is our OR coordinator and also works at the front desk. She has a great sense of humor and is always in a good mood. She loves movies and spending time with her family and Twilight…team Jacob! Eujenia, we are so glad to have your warm smiling face in our practice! Eujenia has been on our team for over 6 years.
Angela Guerra: Practice Manager
Angela was born in Dominican Republic and has been a resident of Raleigh, North Carolina since 1996. She is the proud mother of two beautiful children Kelvin & Yadhira. She has an Associate's degree in Business Administration from AIU University of Illinois. Some of her hobbies are reading romantic novels, listening to music, and dancing. She enjoys working with children and looks forward to continue working in such a friendly & nice family oriented practice.
Megan Harrison: CDA/ DA II
Megan Harrison was born in Virginia, but raised in NC. Megan graduated from Wake Technical Community College Dental Assisting Program in 2011. She really enjoys giving children a great dental experience. She has a 5 year old son, whom keeps her on her toes! She enjoys spending time with her family and friends and going on trips. She is a very outgoing person and loves to smile.
Fernanda Ferreira: CDA/DA II
Fernanda was born in Brazil and moved to the United States when she was 17 years old as an international student. Fernanda's native language is Portugese, but she also knows Spanish. Fernanda is a very energetic person and is very passionate about working with kids. She graduated from Wake Technical Community College as a Certified Dental Assistant in July 2015. She enjoys working in the dental field and is very eager to learn more.
Meagan Carpenter: CDA
Meagan graduated from the Wake Tech Dental Assisting program in 2009. She has been working with children in the dental field for over 6 years. Meagan lives in Sanford with her husband and two little girls. She enjoys making hairbows and tutus, baking, and spending time with her family.
Wendy Rodriguez
Wendy lived in Florida for 15 years, she loved the sunshine, beautiful Florida sunsets and spending time at the beach. Wendy got married and moved to North Carolina in 2013. Her favorite part of living in NC is the seasons. She loves kids and thinks working with kids at our office is a great perk. Wendy enjoys watching Action/Romantic movies, she also enjoys shipping and spending time with her family.